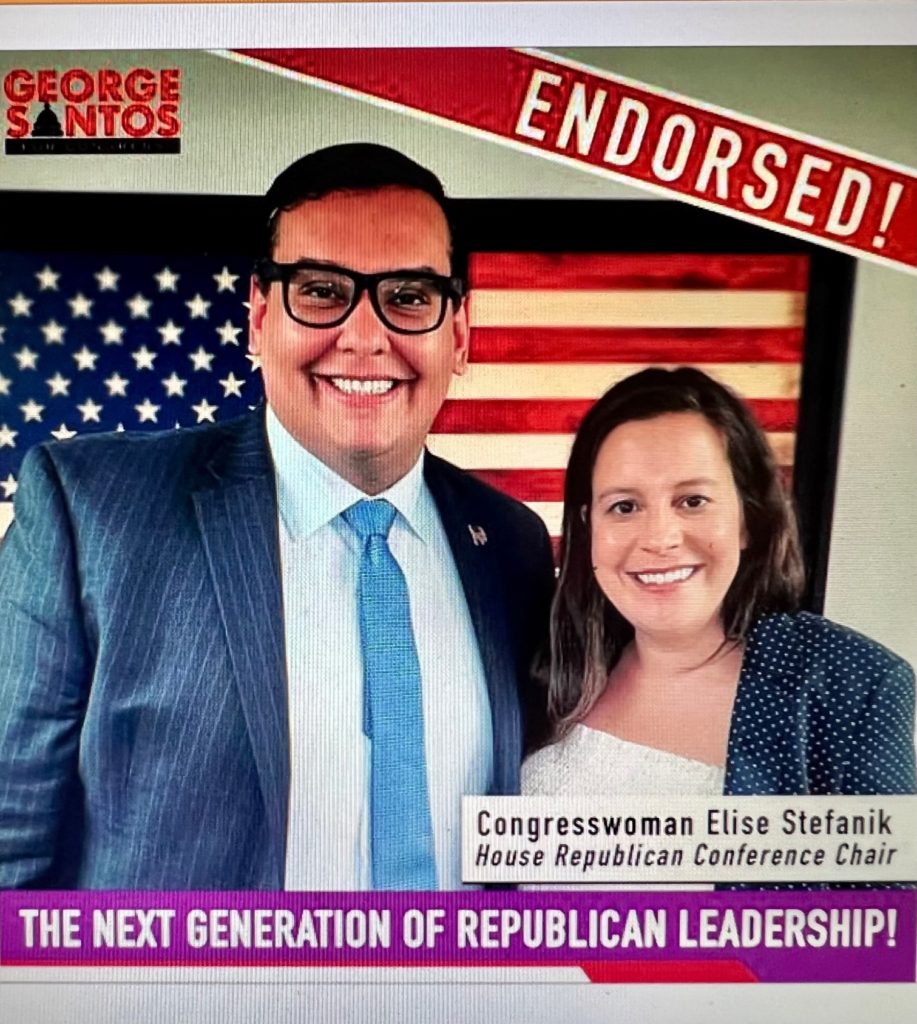 Georgy Santos, has no pantos.
He never went to Horace Mann,
He lies and lies as fast as he can.
Baruch, a goof; Citibank, a prank.
Georgy Santos has no pantos.
Deaths in the Holocaust? 9/11? Or Pulse?
Surely such horror was meant to repulse.
No one will fact check; no one will question.
To grift on such grief,
Is to cause indigestion.
Georgy Santos, has no pantos.
Ukrainian-ISH, Jew-ISH, or just a tad gay;
The lying was pure TrumpISH,
Even Elise would say.
To them, one big con game, so ripe to play.
An overnight wonder, like Elizabeth Holmes or Crypto;
Santos source of $$$, didn't come from calypso.
From Brazilian fascists? Putin? Stefanik, perhaps?
Just cook up a fake resume, and goddamn the facts.
A dash of Latino, a gay man, a Jew—
A rich man, a poor man, anything for you.
A Grand Ole' Prevaricator (that's the G.O.P),
Santos is whatever you can imagine him to be.
If you can believe him,
Santos crashed the Insurrection,
So maybe Steve Bannon (friend of Lee Zeldin's)
Funded his political resurrection.
Now, he's exposed,
Like Mar-A-Lago's Emperor, with no clothes.
Georgy Porgy with no pantos?
The only thing more cringy,
Is a Naked Ron DeSantos…