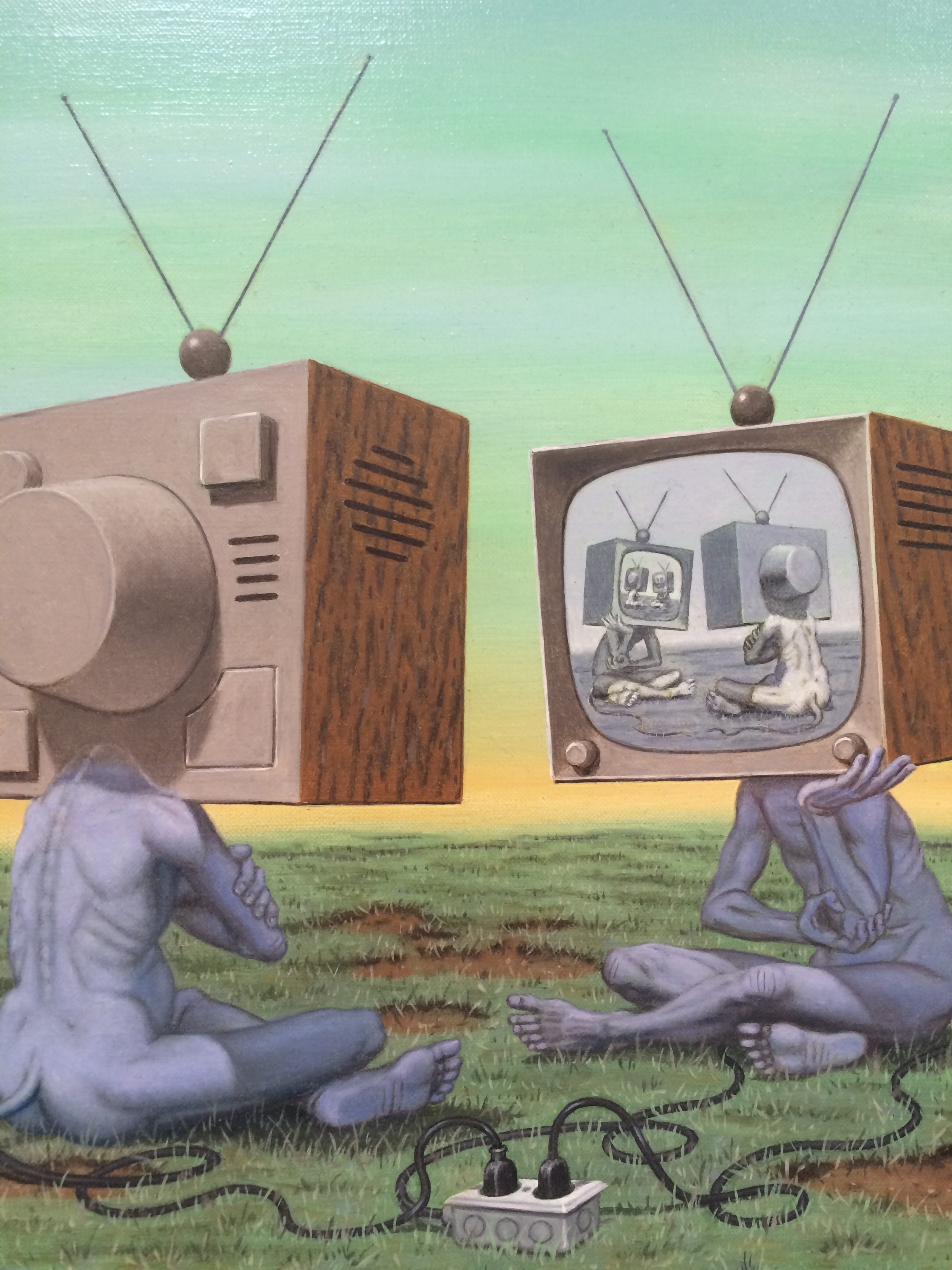 I had trouble sleeping last night.
I made the mistake of viewing Leslie Stahl's October 14, 2018, "60 Minutes" Interview on-line, before bedtime, and it gave me a terrible case of agita all night long.
Here was Trump, back for the second time in two years, with an A-list TV journalist, Leslie Stahl, who confers credibility upon the subjects of her interviews.  Just appearing on camera with her elevates the Self Made Fraud's status, and he knows it.
Trump dominated his time on the Tube with his endless stream of lies—lies that flow as endlessly as his breath—and Stahl's comebacks were too little, too infrequent, or non existent. Here are just a few examples:
Trump matter-of-factly lied about the country being more divisive under Obama, and Stahl failed to question the lie, or demand proof;
Trump bragged about being responsible for the best economy in the nation's history; Stahl failed to point out that it has been a 10-year long recovery, started under Obama, following the worst economic collapse since the Great Depression, when unemployment hit 10% as Obama took office;
Trump made light of getting his Mob during his Mississippi Hate Speech to laugh at Dr. Ford, and despite Stahl's pushing back on his inhumanity in doing so, she was silent in the face of Trump's justification that it was payback for the treatment of Kavanaugh.  When Trump voiced the rich, white man's lament that Kavanaugh's life was "ruined," Stahl failed to ask "What about Dr. Ford?"  She also failed to mention the 100,000 documents on Kavanaugh's background that were suppressed, or the severe limits place upon the FBI's investigation, or the recently filed formal judicial complaints against Kavanaugh by a number of Federal Judges.
In the context of Trump's verbal abuse of Dr. Ford where he openly mocked her before his own angry Mississippi Mob, Stahl failed to bring up the charges of sexual harassment or abuse against Trump by 19 women, all of whom he has dismissed as "liars."  Stahl also failed to ask Trump why he always sides with men accused of sexual assault or harassment (Roger Ailes, Bill O'Reilly, Rob Porter, Judge Roy Moore, and Brett Kavanaugh).
Stahl failed to question Trump about the in-depth New York Times investigative report about the Trump family's massive tax evasion scheme going back 30 years, and their scheme of defrauding federal, state and NYC taxpayers as well as illegally raising the rents on their own tenants for decades.
Stahl failed to ask Trump about the allegations in the new book out by a Pulitzer Prize winning reporter documenting Trump's decades long relationship with the Russian Mafia, and the Mueller indictments of many Russian Oligarchs and organizations;
Trump stonewalled about the Saudis murder of a Washington Post Journalist  and American resident, and Stahl failed to ask him the obvious question of whether his own "Enemy of The People,"  Stalin-esque rants vs. journalists and specifically, the Washington Post,  might have emboldened the Saudi Prince to order the brutal murder of this journalist;
Stahl failed to question the Kushner & Trump financial entanglements with the Saudis, and how that might be impacting Trump's own response to the case; She also failed to press on the issue of whether US Intelligence officials knew ahead of time of the threats on the journalist's life, and what information, if any, Jared Kushner may have shared with the Saudis.
Stahl asked Trump for a"pledge" not to fire Robert Mueller, and when he refused to give it, she failed to follow-up with a question on the guilty pleas, indictments and convictions of his former Campaign Manager, National Security Director, top aides and personal attorney.
Trump claimed to know more about NATO's importance to world peace than Defense Secretary James Mattis, and Stahl failed to challenge Trump on that empty assertion.
Tragically, Leslie Stahl's gift of free prime-time television to Trump, reminded me of Meredith Viera's similarToday Show gift seven years ago, when the Self Made Fraud lied to her about having sent investigators to Hawaii to dig up information on Obama,  "proving" he wasn't born in the USA.  Viera, a kind-hearted, good soul,unaccustomed to such bald-face lying on national television by the people she interviewed, blinked incredulously a few times—like a deer in the headlights– but did not challenge Trump's lies, giving him the golden opportunity to launch his pernicious and racist  "birther movement," during breakfast  to millions of Today's viewers.
Trump, a creation of tabloid tawdriness and fictitious TV over-exposure, intuitively understands the same thing about American television that trial lawyers–like his scummy chum Roy Cohn–understand about juries: say anything, and it cannot be unheard. In a fast-moving TV interview, there is no judge to overrule such lies; only a journalist, overwhelmed by the time constraints of the medium. In fractions of seconds, an impression is made, and when repeated often enough, it takes on the trappings of truth. Trump knows this better than anyone since Roger Ailes—the man who sold a repackaged Richard Nixon to the nation in 1968– and he has Bill Shine—the sex abuse apologist from Fox News—at his side each day to reinforce it.
With the stakes so high for all of us who believe in human decency, the importance of truth and the rule of law, the solutions for good journalists and credible media organizations are draconian: deny Trump airtime altogether until he stops lying, or call him out on every single lie, each and every time he or a member of his administration utters one. Only ABC's George Stephanopolous, CNN's Chris Cuomo,  and MSNBC's Rachel Maddow and a handful of others have shown a willingness to do this among television journalists.
Alternatively, we can continue to push hard to have Trump's lifetime of lies and fraud tested in Courts of law at the national, state and local levels and before Grand Juries, as well as in the court of public opinion at the polls.  Trump knows full well that each of those remedies take more time than a quickie TV interview, and that his constant hate speech, lying, and inhumane public polices can do enormous damage to individuals and institutions before any final verdict comes in, and while his cash flow continues.
Years after the public grew tired of The Apprentice, NBC cancelled it, yet the corrosive effect of brainless, low cost/high profit "reality" programming on television—and on public life—is still being felt.   Television adapted and survived, with many viewers changing the channel to other forms of entertainment, like HBO and Showtime, and now Amazon.  The question is, can democracy survive the onslaught of a fact-free universe, fast and obscene amounts of money, and increasing inhumanity, and if it doesn't, what alternative form of government will we turn to?