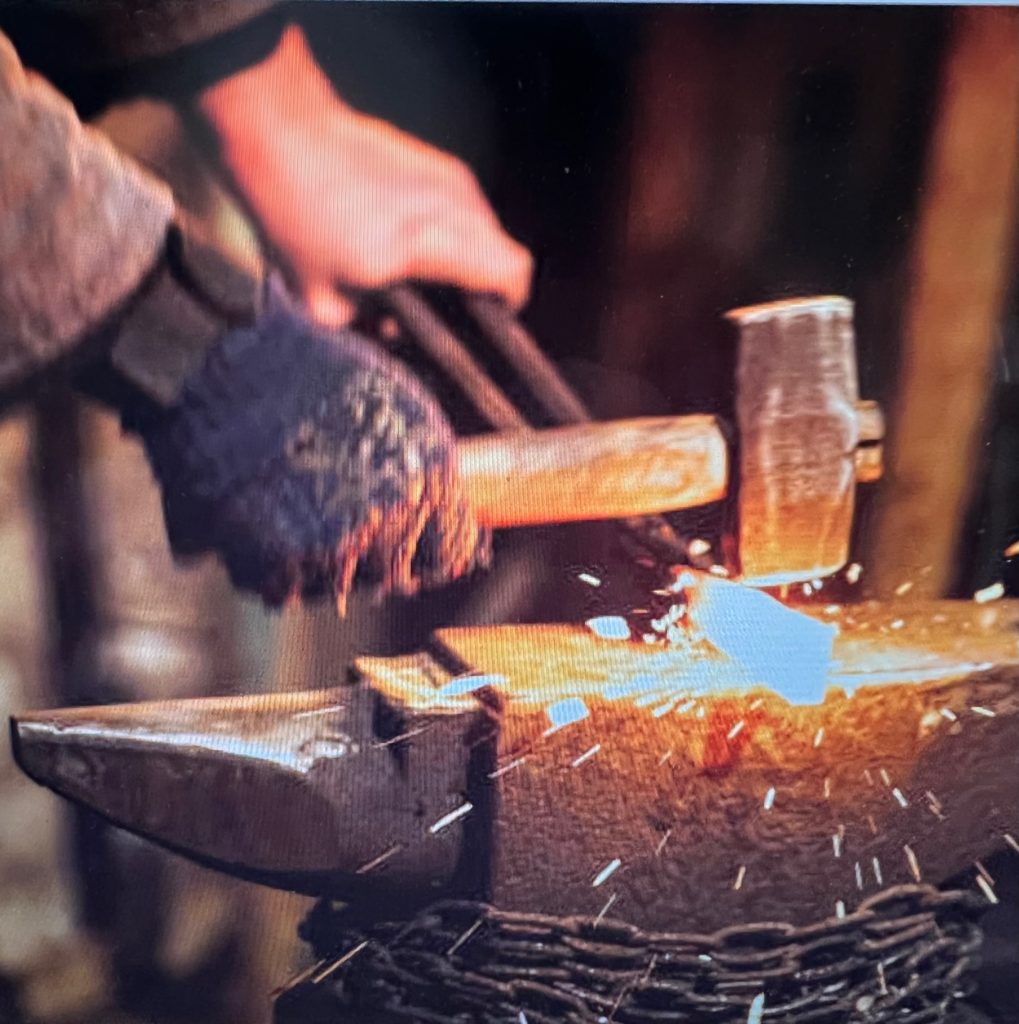 Jack Smith & the Blacksmiths
Are driving Trump beserk.
An Irish cop and 3 Black prosecutors,
Hammering handcuffs for the Jerk.
Alvin Bragg, Tish James,
Fani Get Your Gun;
Trump is a goner,
Lifelong crime spree, DONE.
Hush Money for Stormy,
Tax & Insurance fraud galore;
Georgia's got the tapes on Don,
Begging for 11, 800 "Voates", or more.
Jack Smith & the Blacksmiths,
Zeroing in on January Sixth,
Conspiracy, Sedition & the sins of Iago,
Flushing top secrets down the bowels of Mar-A-Lago.
Jack Smith, Blacksmiths, forging chains of steel;
Justice grinding the grifter under its relentless wheel.
Lies stacked on lies, abuse on abuse;
No place to hide, no whining Trump excuse.
Witnesses, evidence, indictments all to come;
Pay no attention to his hysterical screaming–
Convict and incarcerate
The flatulent, racist bum.
Jack Smith & the Blacksmiths,
Building an airtight, iron cell;
For his crimes against Democracy,
Let Trump burn in Dante's darkest circle of hell.