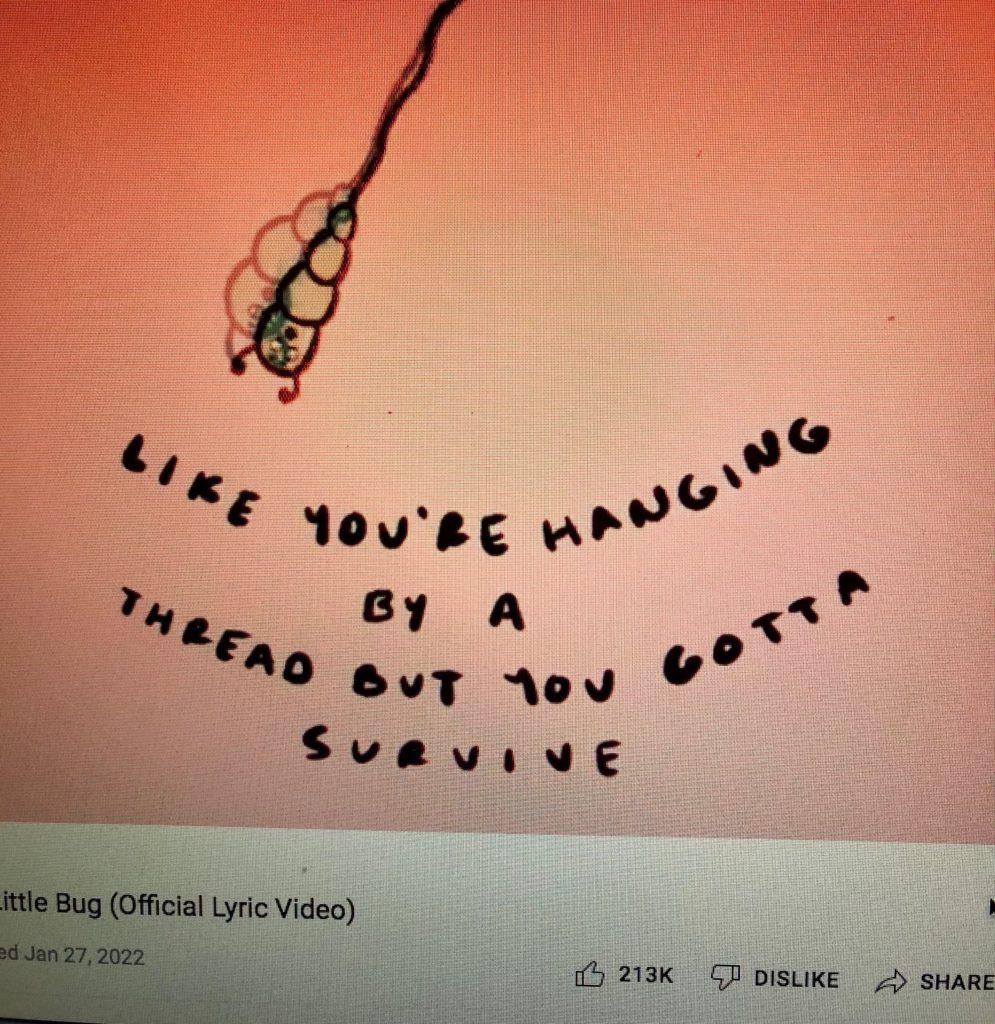 My oldest granddaughter, almost 13, might just be the best teacher I've ever had, and I've been blessed with quite a few through college, grad school and law school.
A naturally gifted artist, with the superpowers of deep insight and a diverse set of sensitivities, she has taught me, by example, to just let my art "slay" (as she would say) and to be fearless in being myself.
In her earlier years, we'd sit and draw for hours and I'd marvel at her big, bold strokes across the page; not afraid of making mistakes.
"How do you do it so easily?" I'd ask her.
"You just do it, Grampy. "You just do." And she hadn't yet seen a Nike commercial.
Now, as a pre-teen with a pre-college student's sensibilities, she's introduced me to a whole new generation of music, while I'm still dwelling on the timeless words of Paul Simon, Harry Chapin, Judy Collins or Linda Ronstadt. For all my fellow boomers who bemoan that "they don't write lyrics the way the used to," you simply need to mix-up your playlist, open your minds, and listen. There's far more to life than playing "the oldies."
Turns out, there are lots of young, brilliant song-writers out there, about whom I would never know a thing if not for my granddaughter's intense interest and willingness to share the poignancy of their messages. Last year, she introduced me to the soulful sound and voice of MxmToon, or Maia, an Oakland-born, mixed-race, gender fluid, young female singer/songwriter/ You-Tuber who plays the ukelele , and inspired my granddaughter to start strumming the instrument herself. MxmToon's songs, her perspectives on life, and her approachability, helped our entire family get through being homebound during the worst of COVID times.
This year, like my son's oldest daughter, I've fallen in love with the lyrics to a song entitled Numb Little Bug, by a 23-year old female singer/songwriter/TikTok star from LA , named Emily, or "Em" Beihold. For anyone, of any age, who has experienced depression, anxiety, fright about the future, or the battle to survive each day, Numb Little Bug should become our anthem.
What makes the song and its lyrics extraordinarily special to me, is not only the deep feelings they convey, but the fact that my oldest granddaughter enjoys playing the song's chorus with me in a ukulele duet, piercing my occasional numbness with her voice's gentle lilt, straight to my heart.
Here's a link to You Tube's official animated video version of Em Beihold's beautiful Numb Little Bug, with the lyrics printed below.
Lyrics to "Numb Little Bug," by Em Beihold.
I don't feel a single thing
Have the pills done too much
Haven't caught up with my friends in weeks
And now we're outta touch
I've been driving in L.A.
And the world it feels too big
Like a floating ball that's bound to break
Snap my psyche like a twig
And I just wanna see if you feel the same as me
Do you ever get a little bit tired of life
Like you're not really happy but you don't wanna die
Like you're hanging by a thread but you gotta survive
'Cause you gotta survive
Like your body's in the room but you're not really there
Like you have empathy inside but you don't really care
Like you're fresh outta love but it's been in the air
Am I past repair
A little bit tired of tryin' to care when I don't
A little bit tired of quick repairs to cope
A little bit tired of sinkin'
There's water in my boat
I'm barely breathin'
Tryna stay afloat
So I got these quick repairs to cope
Guess I'm just broken and brok
The prescriptions on its way
With a name I can't pronounce
And the dose I gotta take
Boy, I wish that I could count
'Cause I just wanna see if this could make me happy
Do you ever get a little bit tired of life
Like you're not really happy but you don't wanna die
Like you're hanging by a thread but you gotta survive
'Cause you gotta survive
Like your body's in the room but you're not really there
Like you have empathy inside but you don't really care
Like you're fresh outta love but it's been in the air
Am I past repair
A little bit tired of tryin' to care when I don't
A little bit tired of quick repairs to cope
A little bit tired of sinking
There's water in my boat
I'm barely breathin'
Tryna stay afloat
So I got these quick repairs to cope
Do you ever get a little bit tired of life
Like you're not really happy but you don't wanna die
Like a numb little bug that's gotta survive
That's gotta survive
Numb Little Bug lyrics © Songtrust Ave